Åsljunga Pallen is one of Sweden's biggest and most modern makers of wooden pallets. We are constantly improving and developing ourselves, and in order to offer the market environmental, cost efficient and high-quality products we have chosen to automate, streamline and digitalize as much of our circular process as possible.

We have modernized the process with our experience and care where machine and man work together to meet your needs.
Our facility is one of the most modern and the process is developed to a circular economy where nothing goes to waste. The trees absorb carbon dioxide in the forest when they grow and stores it during its whole lifespan. When the trees are harvested from the forest, we can together create sustainable products that are good for the environment.

All our sustainable products can be used many times. We take back and recycle the products that have served their life. We will help you to recycle your used wooden pallets through carbon dioxide neutral processes that will make it possible for new trees to grow and strive in the forest.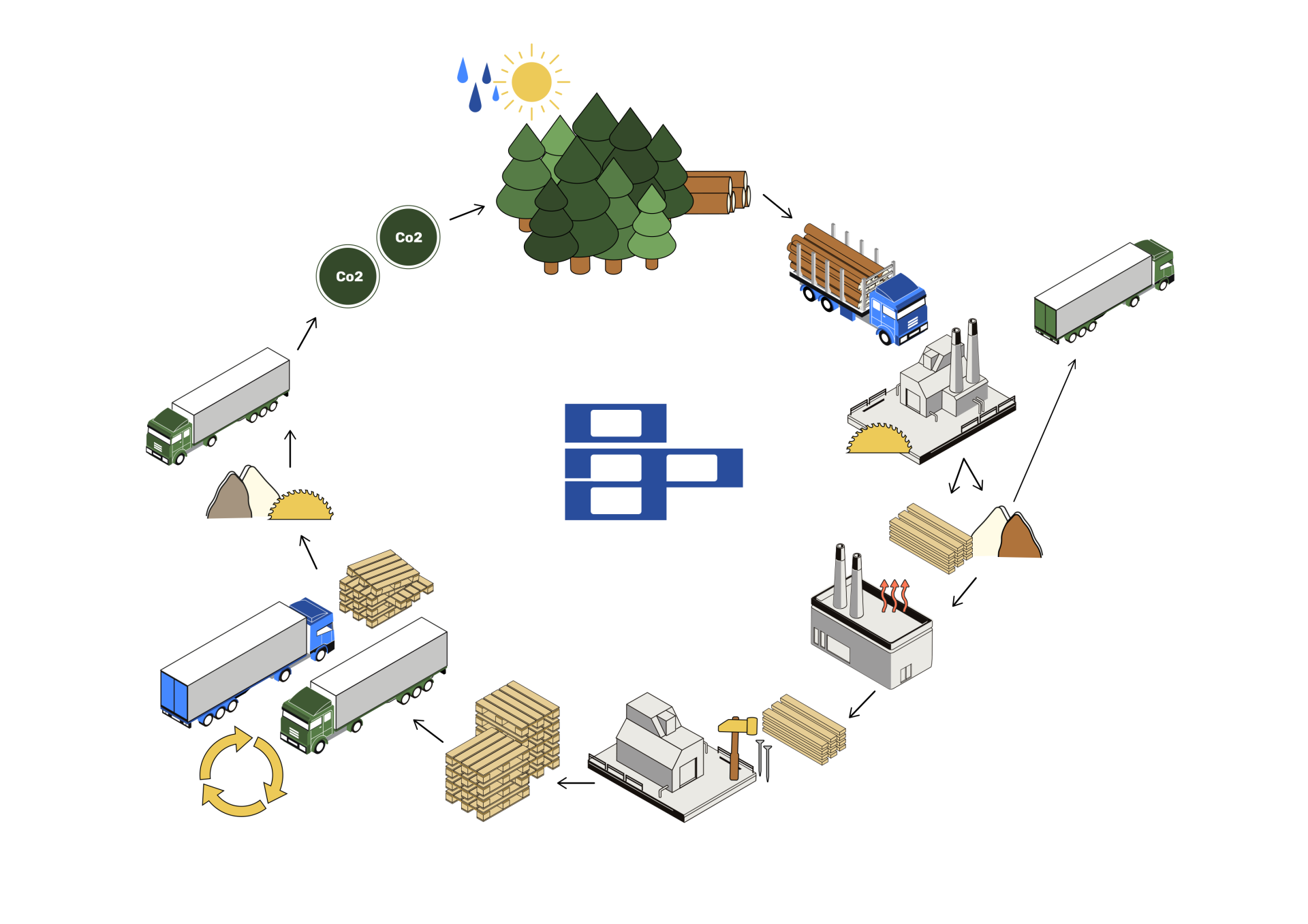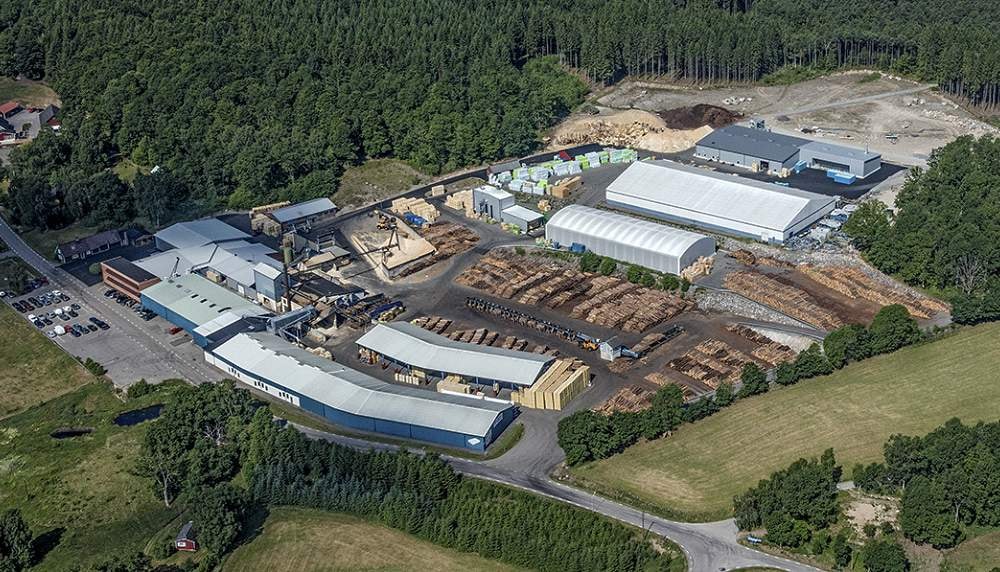 Åsljunga Pallen has a yearly turnover of approximately 250milj SEK and over 80 employees that strive towards the same goals:
Offer customer specific, well-constructed, sustainable, and functional wooden pallets that will increase our customers efficiency.
Offer qualified service in terms of design and construction of wooden pallets.
Offer a knowledge-based production cycle from the forest to wooden pallets.
A leading level of automation.